HOW NOT TO GET CAUGHT OUT IF IT RAINS ON YOUR WEDDING DAY
By Hertfordshire Wedding Photographer Zoe Cooper
WHAT IF IT RAINS ON YOUR WEDDING DAY?
What if it rains on your wedding day? The weather is the one thing you can't control, and will probably be your biggest topic of debate in the lead up to their wedding day. Weather watch now dominates the countdown to the big day, and Met Office is your most accessed app.
During the planning process when you dream about how your wedding day will be, is it ever raining? I bet not.
Rain on your wedding day seems to consistently be the biggest dread for most couples.
However, a few simple considerations when planning will make sure if rain is forecast, it won't not put a dampener on your wedding day.
YOUR VENUE
Hertfordshire is full of amazing wedding venues to suit every style and budget. Some venues will have an option for an outdoor wedding ceremony. But, don't just be sold on that idea and ask yourself:
If you can't get married outside, is the interior just as beautiful?
South Farm in Royston, Hertfordshire (https://www.south-farm.co.uk) is a great example of this. The chance of saying your vows in the summer house overlooking the lake is on most of their couples wish list. Should the weather turn bad their barns are an equally impressive location for your vows.
At your venue how easy is it to dodge the rain showers and still get outside photos?
Ideally you don't want all of your wedding photos indoors. Particularly if you are surrounded by beautiful landscaped gardens, as so many Hertfordshire wedding venues have to offer.
Hatfield House in Hatfield, Hertfordshire (https://www.hatfieldhousehospitality.co.uk) is a perfect venue for rain dodging. Their Knot Gardens lead directly out from The Old Palace. With Hatfield House's huge landscaped grounds being just a stone's throw away.
I have lost count how many times we've dashed out between showers to get a couples 'wish list' of photos in Hatfield House's stunning grounds.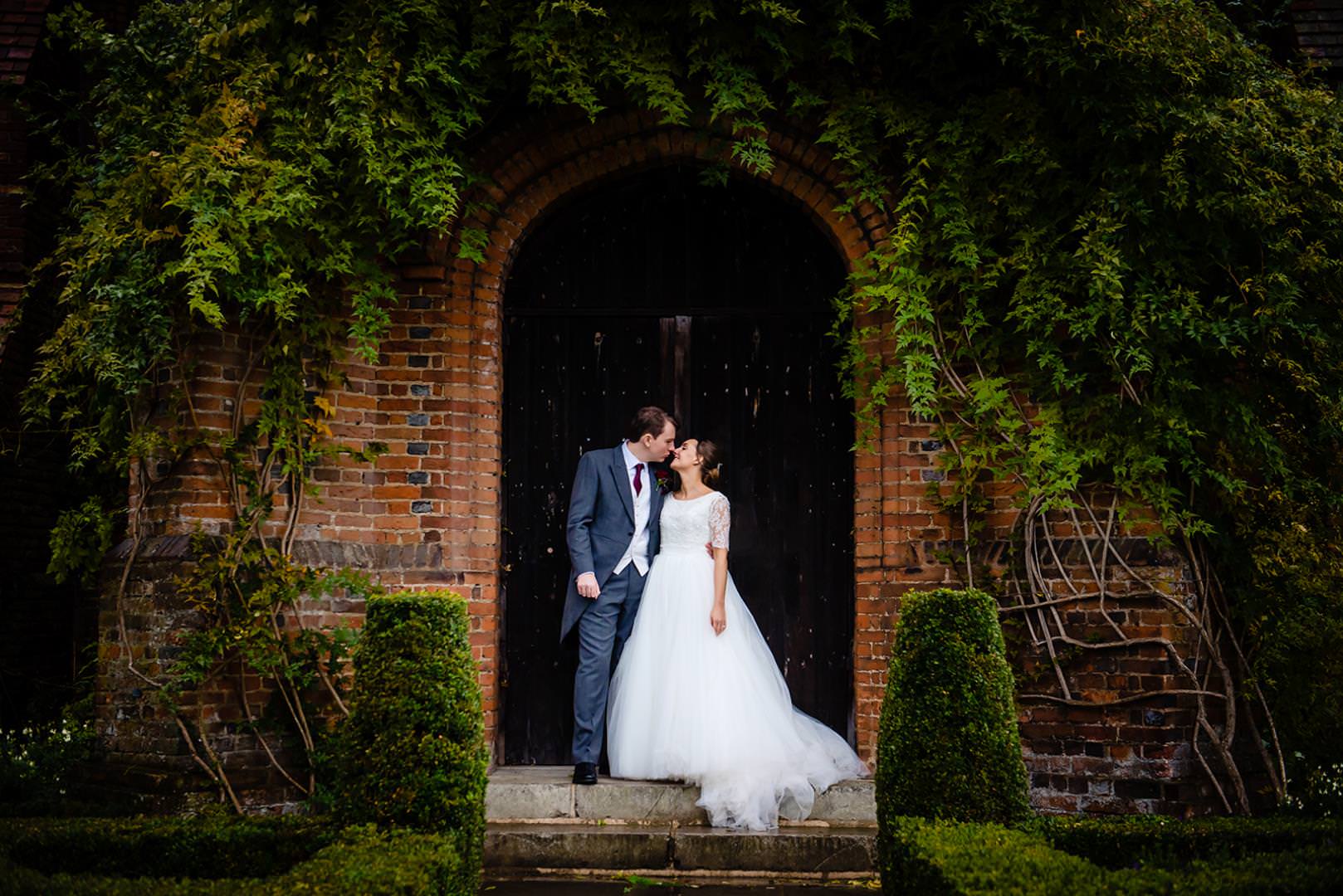 DON'T THINK JUST BECAUSE YOU'VE BOOKED YOUR WEDDING IN SUMMER THAT YOU'LL GET A SUMMER WEDDING!
The great British summer, right – wrong. You expect blazing sunshine for late August. Yet truthfully you are no more guaranteed the weather any month of the year.
I have photographed weddings in August where it has rained all day, and weddings in November/December where the sun shone all day long. Nothing is guaranteed, which leads me on nicely to….
BE PREPARED
Being prepared and embracing the 'whatever' really does make a difference.
This Hertfordshire Bride had wellies and brollies to match her colour scheme for her wedding Shenley Cricket Club, Hertfordshire (https://www.londonshenleyclub.co.uk)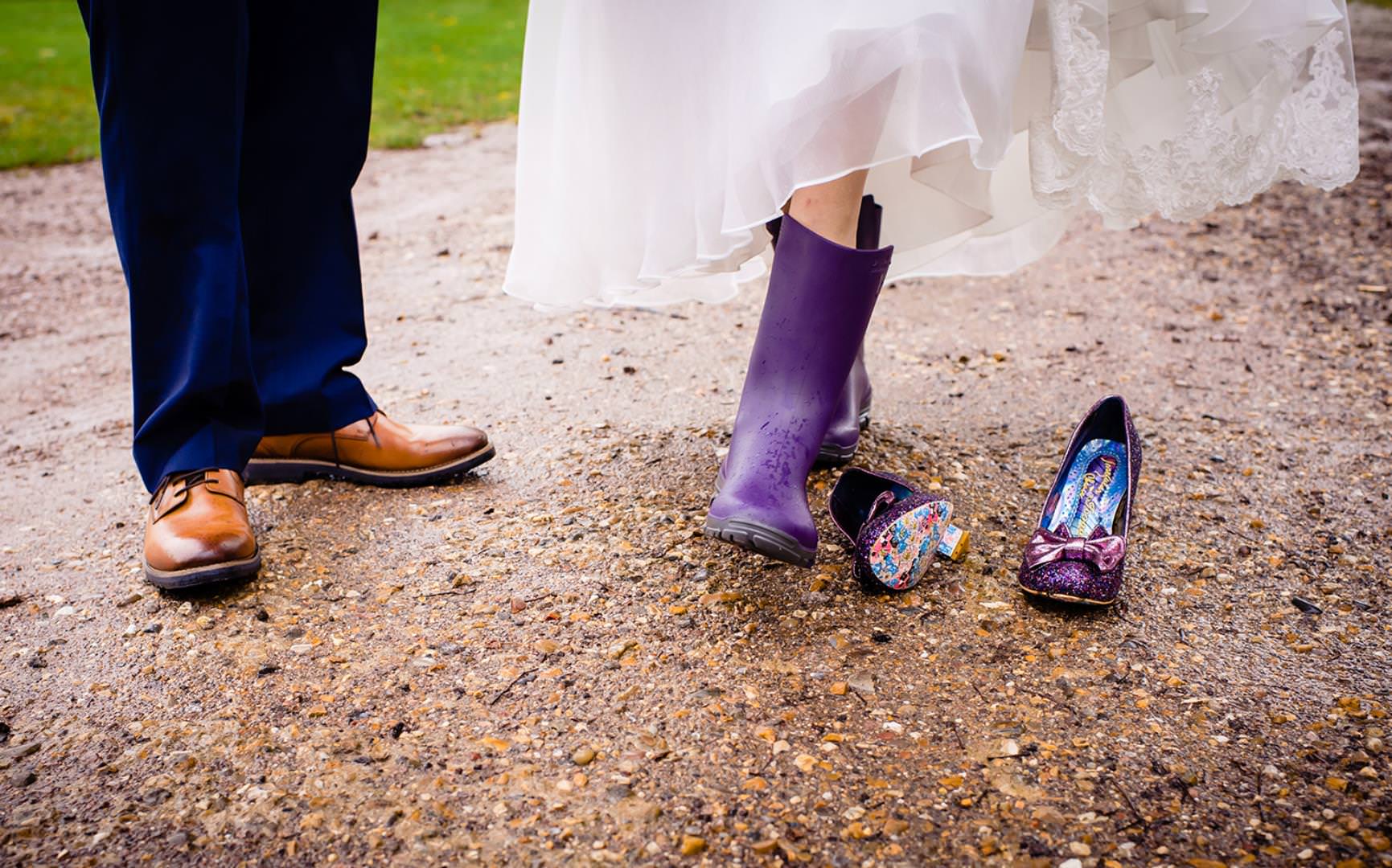 Should you be getting married somewhere like a pub garden consider guests may need to dodge potential showers, it's the little details they'll really thank you for. For example, this Bride made sure there were brollies on hand for her Tipi wedding in a rustic pub garden in the quaint Hertfordshire village of Ayot St Lawrence.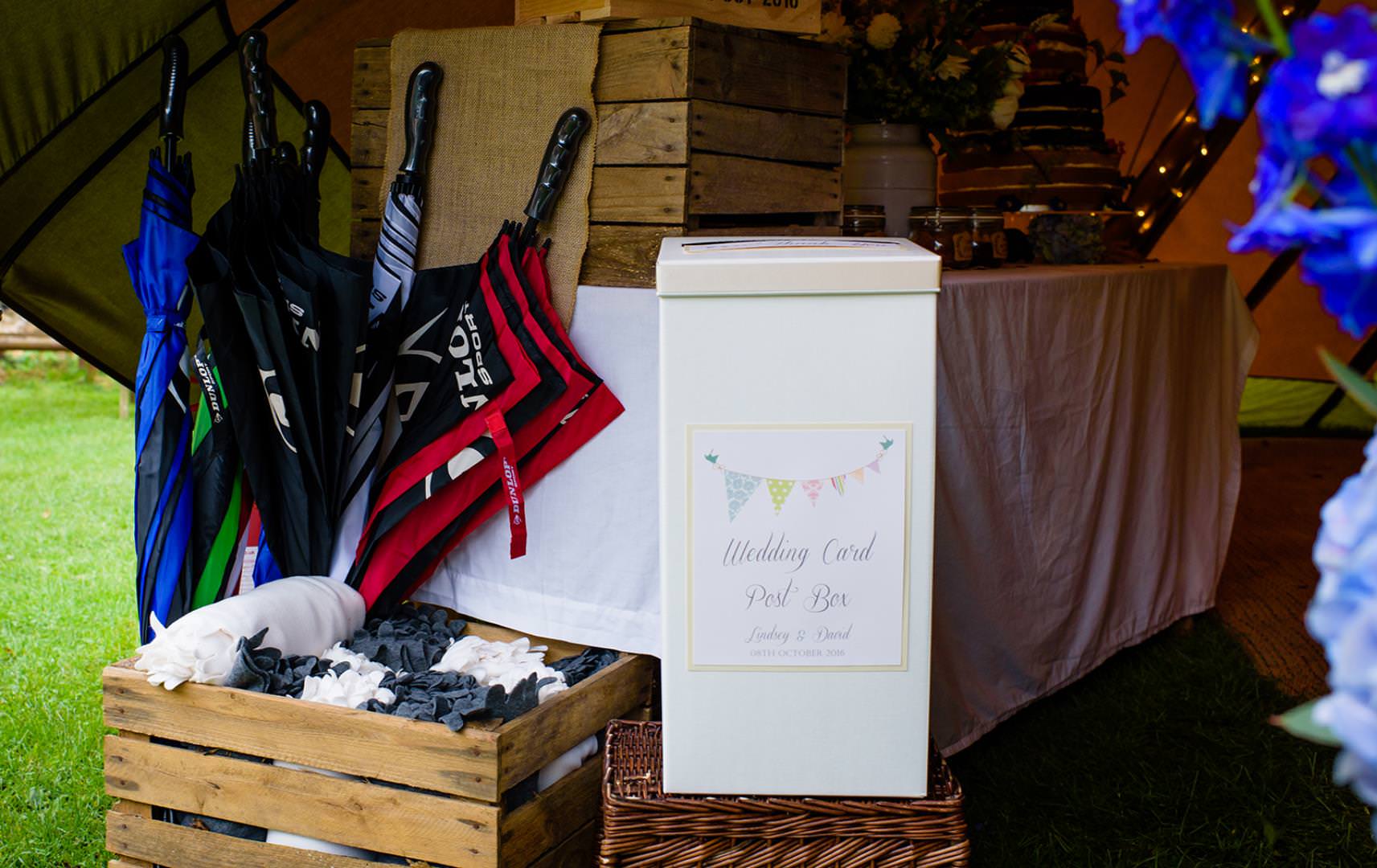 EMBRACE WHAT YOU CANNOT CHANGE
Most photographers would encourage you to get out with brollies in hand and make the rain part of your wedding day photos. After all it tells the real story of the day, and that is what your wedding pictures should be all about.
Are you planning, or rearranging (thanks 2020!) your wedding for 2021 or 2022 get in touch to discuss what I can do for you.
I can't guarantee you sunshine, but I can guarantee you we will get the best photos of your day!
If you are at the start of your wedding planning journey, here's my top tips 5 TIPS TO PLANNING YOUR PERFECT HERTFORDSHIRE WEDDING