WHAT IF IT RAINS ON YOUR WEDDING DAY?
By Hertfordshire Wedding Photographer Zoe Cooper
WHAT IF IT RAINS ON YOUR WEDDING DAY?
When you dream about how your wedding day will look, is it raining? I bet not.
So what do you do if it does rain on your wedding day? The weather is unfortunately the one thing you really can't control. And consequently is likely to be your biggest topic of conversation in the lead up to your wedding day.
However, a few simple considerations when planning will make sure if rain is forecast, it will not put a dampener on your wedding day.
FIRSTLY: YOUR VENUE
Hertfordshire is full of amazing wedding venues to suit every style and budget. Lots of venues now have options for outdoor wedding ceremonies. However, you need to ask yourself:
If I can't get married outside, is the interior just as beautiful?
South Farm in Royston, Hertfordshire is a great example of this. Most couples hope to exchange vows in the Summer House overlooking the lake, but the Barns at South Farm are equally beautiful.
Can you shower dodge and still get photos outside?
Getting outside for some wedding photos is important. Especially when you are surrounded by beautiful landscaped gardens, as so many Hertfordshire wedding venues have to offer.
Hatfield House in Hatfield, Hertfordshire is an example of a perfect venue for rain dodging. The Knot Gardens lead directly out from The Old Palace. And Hatfield House's huge landscaped grounds is just a stone's throw away.
I have lost count how many times I have dashed out between showers to get photos in Hatfield House's stunning grounds.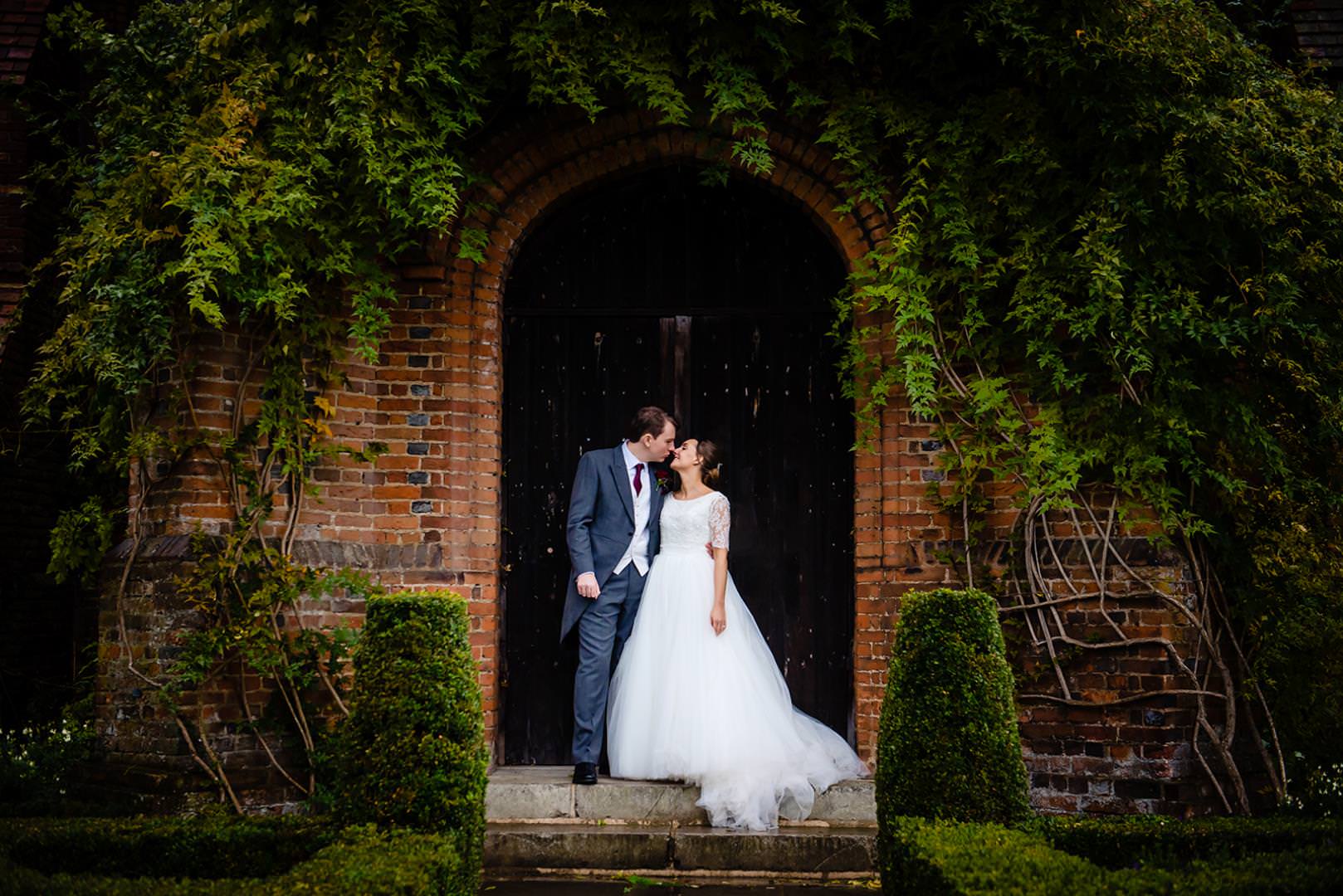 Getting married at Hatfield House? head over to my Wedding Gallery for more Hatfield House weddings.
SECONDLY: JUST BECAUSE YOU'VE BOOKED A SUMMER WEDDING, DOESN'T MEAN YOU'LL GET A SUMMER WEDDING!
The great British summer, right – not necessarily. We expect Summer months to be sunny and hot. But, truthfully, there are no guarantees with any month of the year in the UK.
For instance, I have photographed weddings in August where it has rained all day, and weddings in November/December where the sun shone all day long. Nothing is guaranteed, which leads me on nicely to….
THIRDLY: GET YOURSELF A WEDDING UMBRELLA (JUST IN CASE)
In short, being prepared and embracing the 'whatever' really does make a difference.
This Hertfordshire Bride had a wedding umbrella and wellies to match her colour scheme for her wedding Shenley Cricket Club, in Hertfordshire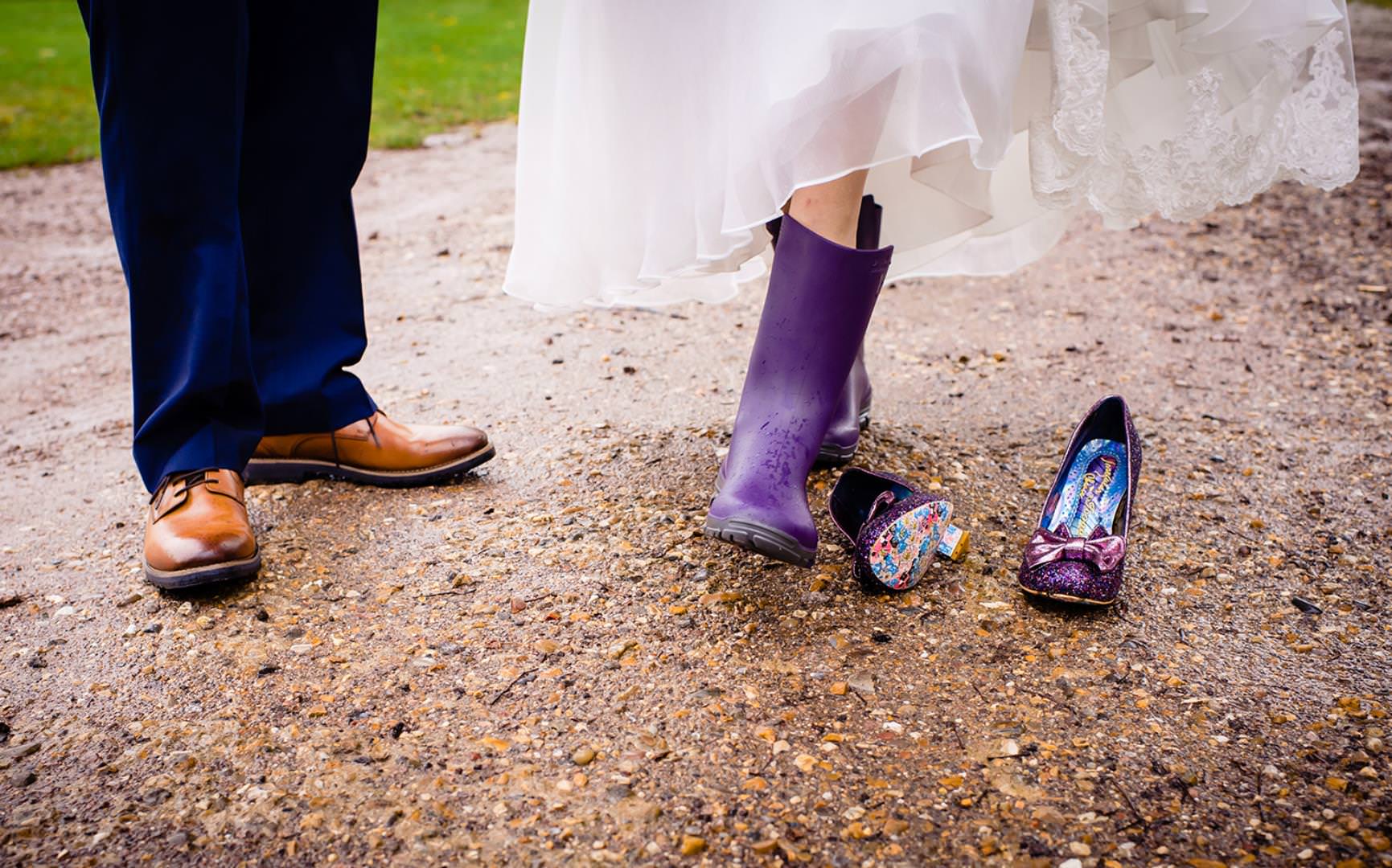 If your wedding reception is somewhere like a pub garden think about the logistics for guests. For example, for this wedding reception held in Tipi at pub in Ayot St Lawrence, Hertfordshire. The Bride had umbrellas on hand for her guests to get between the pub bar and Tipi.
Thinking of having a Tipi wedding? click here to view a Hertfordshire Tipi wedding gallery.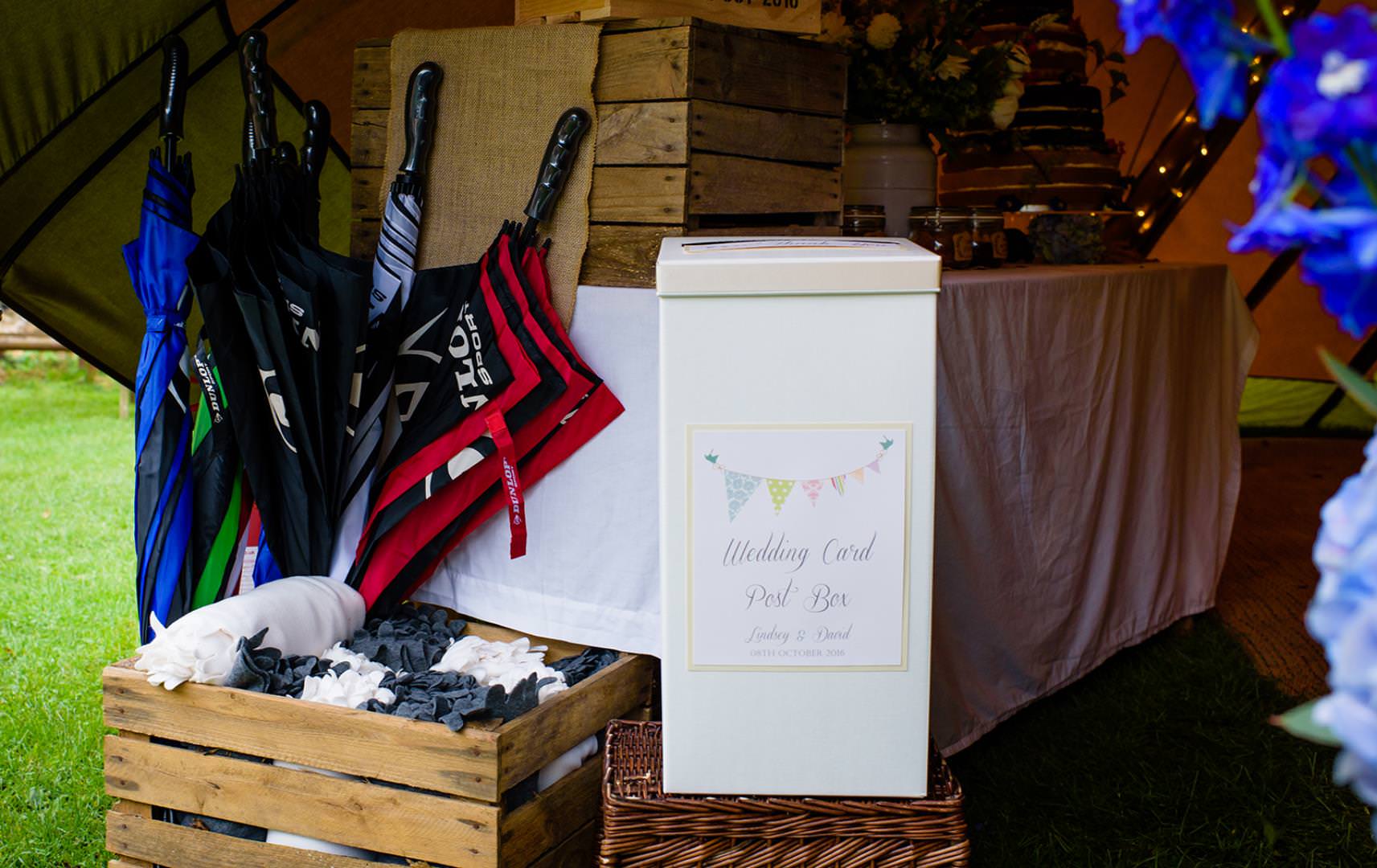 AND FINALLY: EMBRACE WHAT YOU CANNOT CHANGE
If it does rain, get the wedding umbrella out and make it part of your wedding day photos. After all it tells the real story of the day, and that, most importantly, is what your wedding photos should be all about.
If you are at the start of your wedding planning journey, here's my top tips 5 TIPS TO PLANNING YOUR PERFECT HERTFORDSHIRE WEDDING.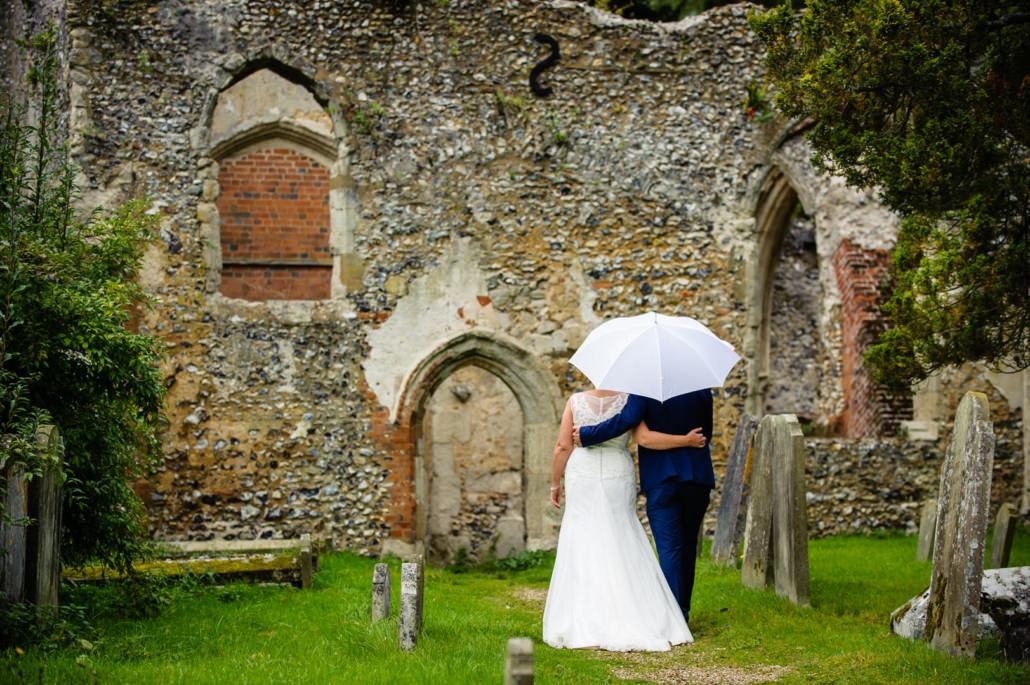 HERTFORDSHIRE WEDDING VENUES FEATURED IN THIS BLOG
Hatfield House 
South Farm
Shenley Cricket Club
Tewin Bury Farm Hotel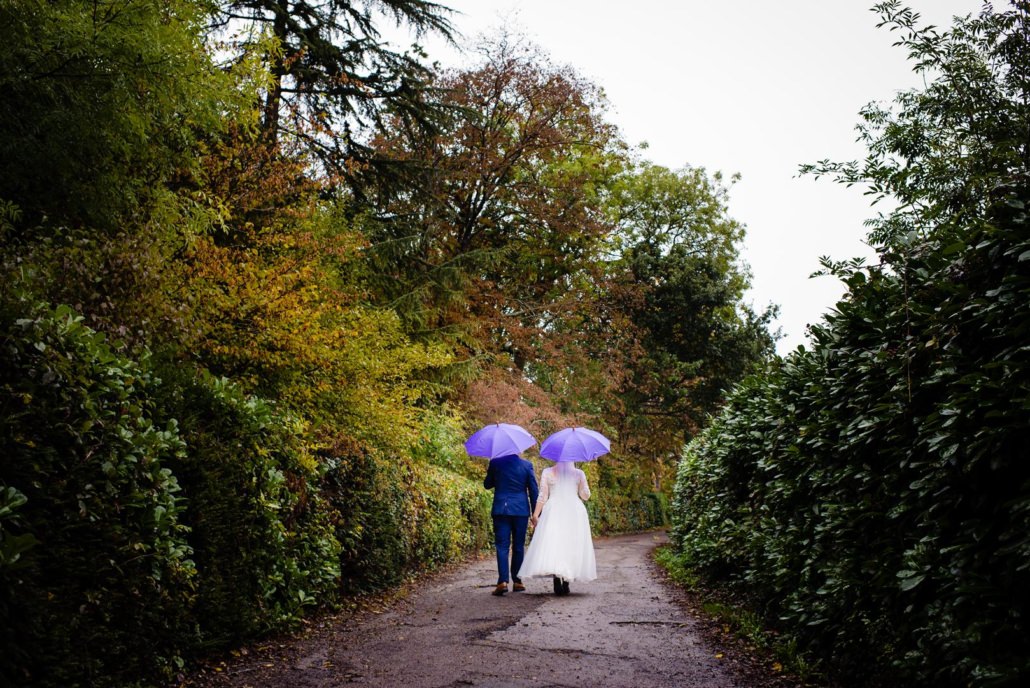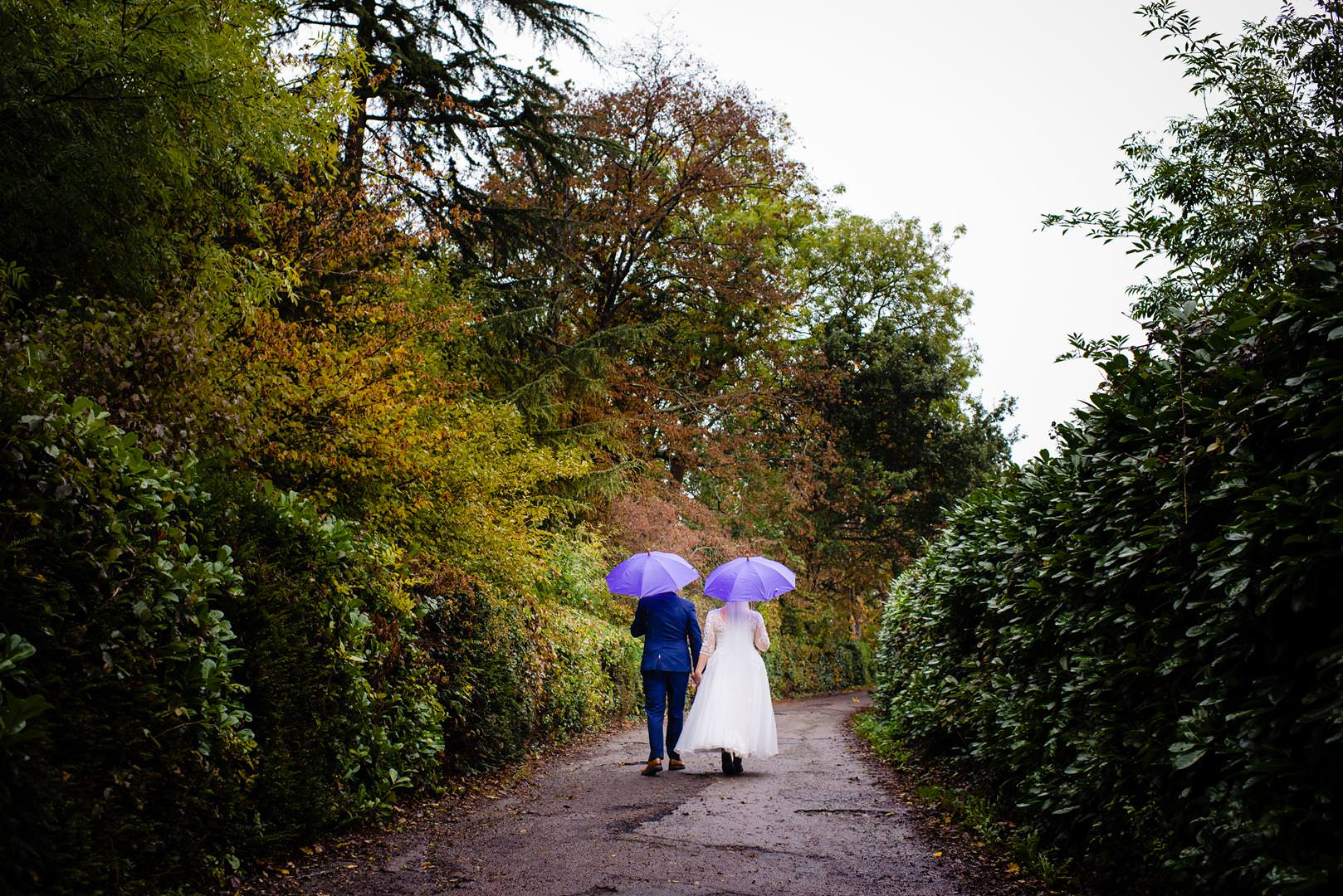 Are you planning, or rearranging (thanks 2020!) your wedding for 2021 or 2022 get in touch to discuss what I can do for you. I can't guarantee you sunshine, but I can guarantee you we will get the best photos of your day!