MICKLEFIELD HALL WEDDING
By Hertfordshire Wedding Photographer Zoe Cooper
MICKLEFIELD HALL WEDDING
I photographed Kate & Danny's Micklefield Hall wedding mid-June 2021. At the time tight restrictions were still in place for all weddings.
Wedding numbers were restricted to 30 guests with no reception dancing or singing, and as much as possible of the day being conducted outside (yep, relying on having no rain in June – in the uk).
But after a year and a half of the pandemic ruining all plans for couples who had weddings booked at least we were able to celebrate a wedding again, even with large restrictions hanging over us.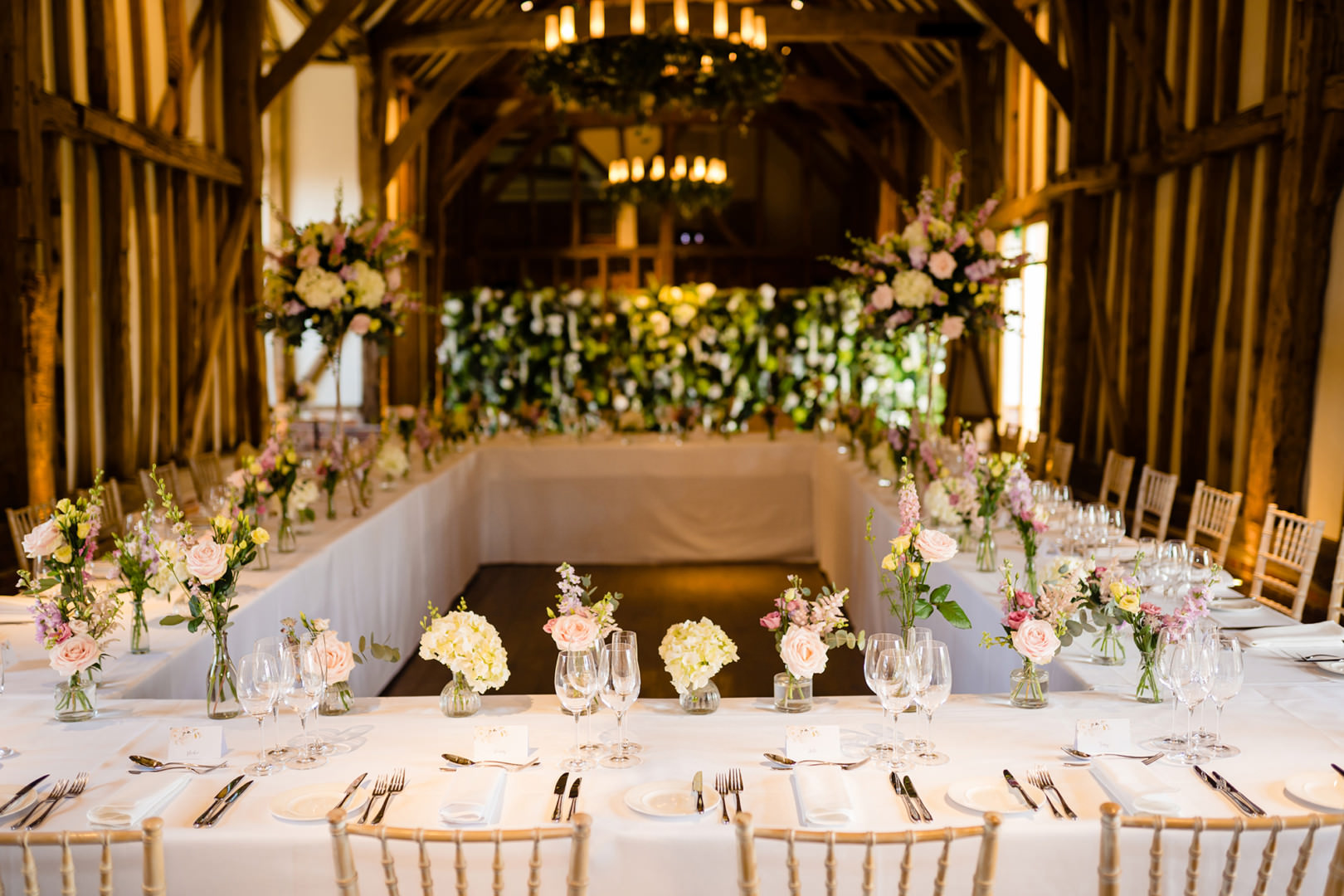 Kate and Danny were one of those couples who chose to go ahead with their wedding and juggle the ever-changing list of can & can't do's. Their wedding guest list was reduced to family and close friends, with some friends who couldn't now attend joining Kate's family in the morning for celebrations.
Along with couples, wedding venues have had to adapt massively as lockdown started to ease. With continually changing rules and so much uncertainty. On my visit to Micklefield Hall prior to the wedding I spoke with Event Manager Lauren. It was clear they as well as I, just wanted to have weddings back in any capacity we could.
COUNTRYSIDE WEDDING VENUE
If you are looking for a countryside wedding venue then you are spoilt for choice in Hertfordshire. And a Micklefield Hall wedding certainly ticks all of the boxes.
Set in a 350-acre estate in Rickmansworth, Hertfordshire. Micklefield Hall offers the choice of three licensed spaces for ceremonies, The Great Barn for your reception and some impressively landscaped gardens, perfect foryour wedding photos.
So, in Kate and Danny's case, weather permitting their ceremony and drinks reception would be outside, along with their speeches. And I would be there to capture their day up until they went into the Tithe Barn for their wedding breakfast.
For a long time, weddings have been reduced to ceremonies only, therefore it was amazing to be able to photograph a drinks reception again, even though evening receptions was still off limits.
 TABLE LAYOUT FOR A SMALL WEDDING RECEPTIONS
Kate and Danny chose long tables set in a square for their wedding breakfast. This is an ideal table set up when you have a more intimate wedding. It allows all of the guests to see each other. And, importantly it doesn't draw attention in the same way a round table set up would make guest numbers look sparse.
The flowers by Andrew Flemming were simple and elegant. All placed blow or above eye level to allow all guests to see each other clearly.
A cloudy day is like having one large soft box overhead. It produces even-light on everyone and there's no searching for shaded areas to take formals. As it goes we had a mix of both sun and cloud for Kate & Danny's wedding. The perfect compromise.
On 19th July 2021 we are hoping the government will announce a full lifting of restrictions on weddings. I for one, cannot wait to be back photographing a packed dancefloor at the end of a wedding reception.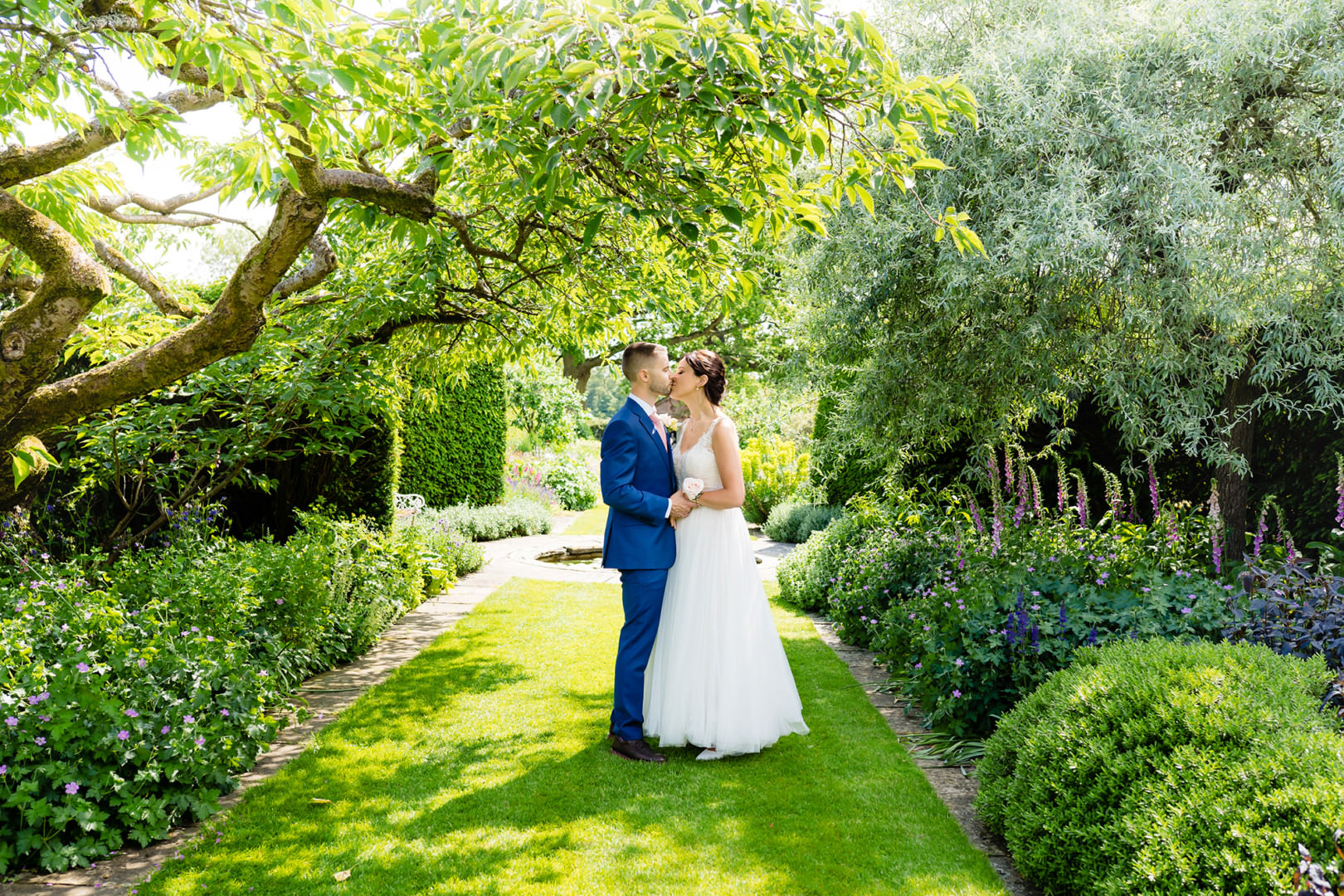 However, Kate and Danny's wedding didn't feel at all like it had been compromised by the pandemic. It was intimate, personal and very emotional. Weddings always are a special way to bring people together. But I feel there is definitely a heightened sense of emotion and appreciation for friends and family after the past year & half we have experienced.
BARN WEDDINGS IN HERTFORDSHIRE
Hertfordshire has some amazing barn wedding venues. Here are some of my favourites to photograph at.
 A choice of two different barn venues depending on your wedding size.
Click here to see a real-life wedding at The Tythe Barn, and here for The Stables.
The epitome of a countryside wedding, complete with farm animals. to see a South Farm wedding in all its glory.
Although not technically a barn, The Old Palace at Hatfield House is the Grand Master of impressive beamed Tudor buildings, and absolutely steeped in royal history. Have a look for yourself by clicking here
17th Century Oak barn in Throcking, close to Royston Hertfordshire. Click here to see a Milling Barn wedding.
Looking for your perfect wedding photographer? I'd love to hear from you!
If you are planning (or rearranging) your wedding for 2021 or 2022 get in touch to discuss what I can do for you.