MY GUIDE TO WEDDING CAKES
By Hertfordshire Wedding Photographer Zoe Cooper
"Let them eat cake" – Marie-Antoinette
What qualifies me to write a guide to wedding cakes? Well, I've photographed A LOT of wedding cakes. I've tasted a lot cake too (thank you lovely couples!)
Wedding cakes have come a long way since its ancient Rome origins when a Groom broke a loaf of bread over a Brides head, and guests scrambled to collect up the crumbs. From humble beginnings to lavish and limitless options and themes. Here's my guide to your wedding cake…
DOES IT MATCH YOUR 'THEME"?
I expect you have put a lot of thought into your theme/the style of decoration for your wedding venue. Your cake should be an extension of this.
A wedding cake isn't just a cake to be stuck in the corner of your reception room. Firstly, it shows your personality and compliments your wedding theme. Secondly, it acts as a great conversation point for your guests, both when admiring it, and when eating it.
And finally, (and most importantly in my opinion) the cutting of the cake is the big green light to signal party-time.
So where to start?..
A shabby-chic country style wedding lends itself nicely to the 'Naked Cake', a traditional sponge decorated with fruit. Heres a great example from the beautiful South Farm, in Royston Hertfordshire this wedding cake fits perfectly against the rustic barns for this wedding reception.
The first picture below from Shenley Cricket Club, Hertfordshire the marquee gives the couple a blank canvass for decoration, this couple used their naked wedding cake to reinforce their shabby-chic theme.


Not quite sure you want to go for a fully naked wedding cake? Same style cake with just a bit more coverage, again setting the theme for a tipi wedding in the Hertfordshire countryside and at The Riding School, Hatfield House
And remember you can never go wrong with the classic white cake. All shapes and sizes and suits every single venue!
SHOW YOUR PERSONALITY IN YOUR WEDDING CAKE
Your wedding day is all about YOU! So, your cake is a perfect opportunity to show off personality where you may have been restrained in other areas of your wedding design.
At this Tewin Bury Farm wedding in Welwyn Garden City, Hertfordshire the couple decided to pay homage to their favourite TV show.
And the grand medieval design of The Old Palace at Hatfield House had a modern injection of colour with an Alice in Wonderland themed wedding cake.
And staying with the colour theme this wedding at Pendley Manor went all out on for colour and design for their 6-tiered wedding cake.
Finally, who doesn't love a bit of Colin the Caterpillar? Well it turns out he has a Bride, Connie. And lots of babies too! The Marks & Spencer cakes were a complete hit at this wedding at Hatfield House.
AND DON'T FORGET YOUR WEDDING CAKE TOPPER
No cake is complete without a topper. Whether you chose the classic 'just married sign' or little mini clay versions of yourselves (my personal favourites!) make your wedding cake topper a show-stopper.
Cake topper inspiration from weddings at Shenley Cricket Club in Radlet, South Farm in Royston, and Hatfield House in Hertfordshire.
EXTRA DECORATION NEEDED? BRING ON THE FLOWERS & BERRIES
Decoration doesn't have to mean fondant icing. Add some extra colour, shape and texture to your wedding cake with everything from Lemons, Lavender, to Figs and Thistles.
CUPCAKES, CHEESE-CAKE, PORK PIE CAKE, OR CAKE-CAKE?
I regularly see weddings offering a sweet cake alongside a cheese or pork pie option, something for everyone. So, you can quite literally have your cake and eat it.
Cheese-cake heaven, from weddings at Hatfield House and Mill Green Golf Club, both in Hertfordshire.
And a modern twist on the traditional wedding cake, with handy cupcake size portions in different flavours ready to go. From weddings at Dyrham Park Country Club, and Hatfield House.
CAN'T BAKE IT? FAKE IT
Want a grand 5-tiered wedding cake to wow your guests but can't afford the price tag?
Many cakes have 'fake tiers' with the bottom one being real sponge and one (or more) layers being a nicely iced illusion. Can anyone ever tell? No absolutely not, although make sure you remember to stick the knife in the right layer for your cake cut, polystyrene doesn't quite have the same impact in the photos!
Disclosure on the below photos: They are examples of tiered cakes, I have no idea if all those tiers were fake or cake. They are just great looking cakes posted to confuse you even more about what style you want!
From weddings at The Old Palace and The Riding School, Hatfield House in Hertfordshire
There you have it, some food for thought (Sorry I really have gone overboard with the puns in this blog).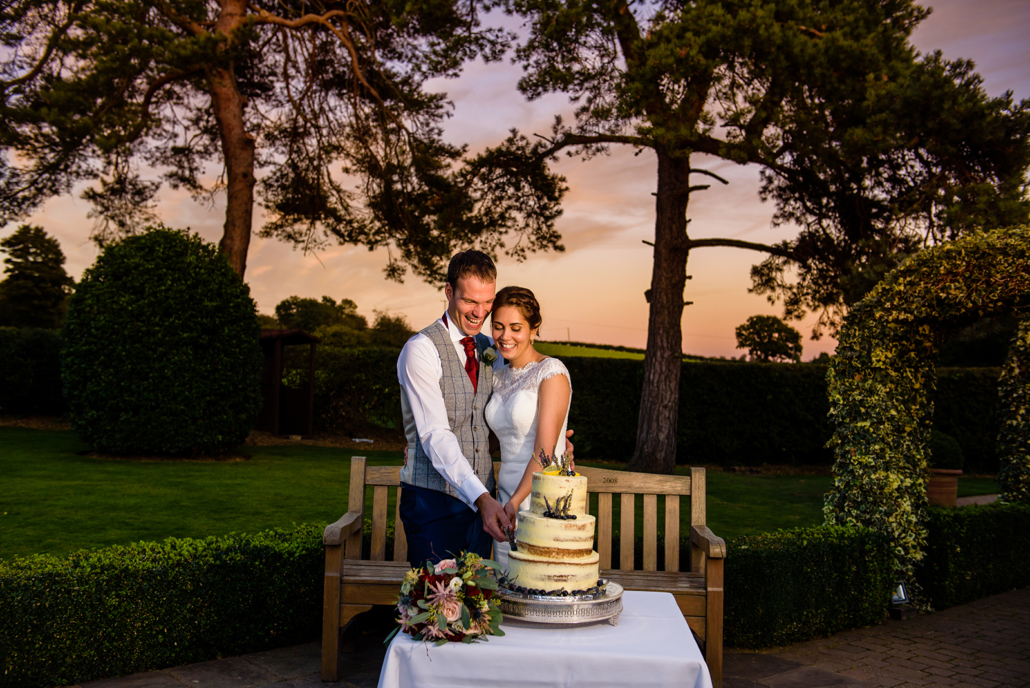 My final tip:
Whatever cake you choose, and wherever you choose to display it, just make sure you have room to stand next to it for your cake cutting photos!
If you found my guide to wedding cakes useful, hop over to my other blogs for more help with planning your big day.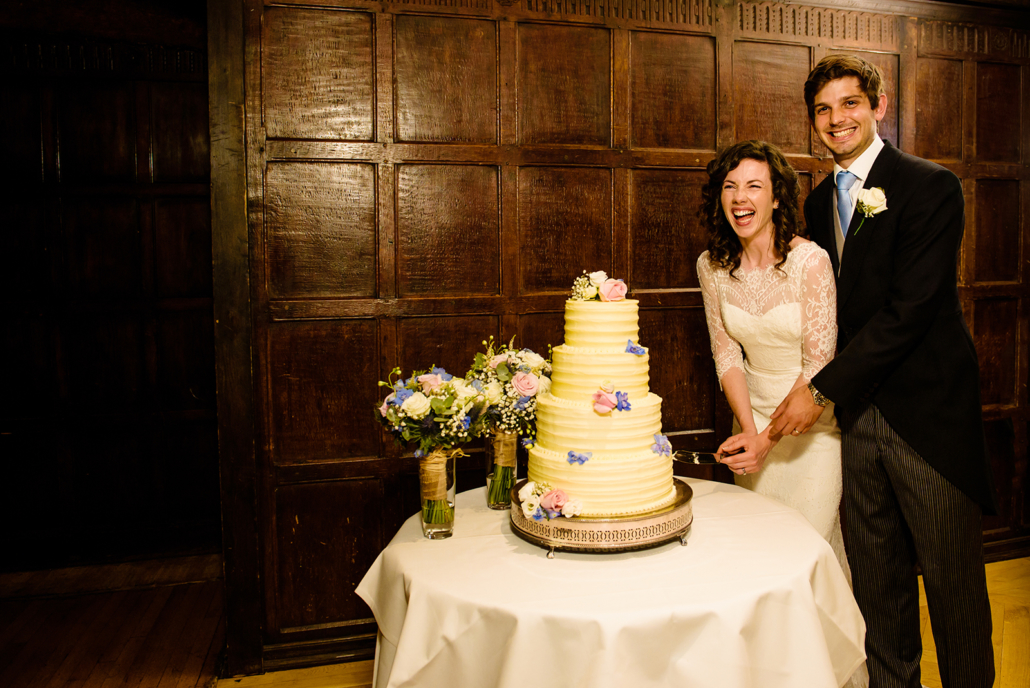 HERTFORDSHIRE WEDDING VENUES FEATURED IN THIS BLOG
Hatfield House – The Old Palace and the Riding School 
South Farm
Great Fosters
Shenley Cricket Club
Tewin Bury Farm Hotel
Dyrham Park Country Club
Chesfield Downs Golf Club
Pendley Manor
Mill Green Golf Club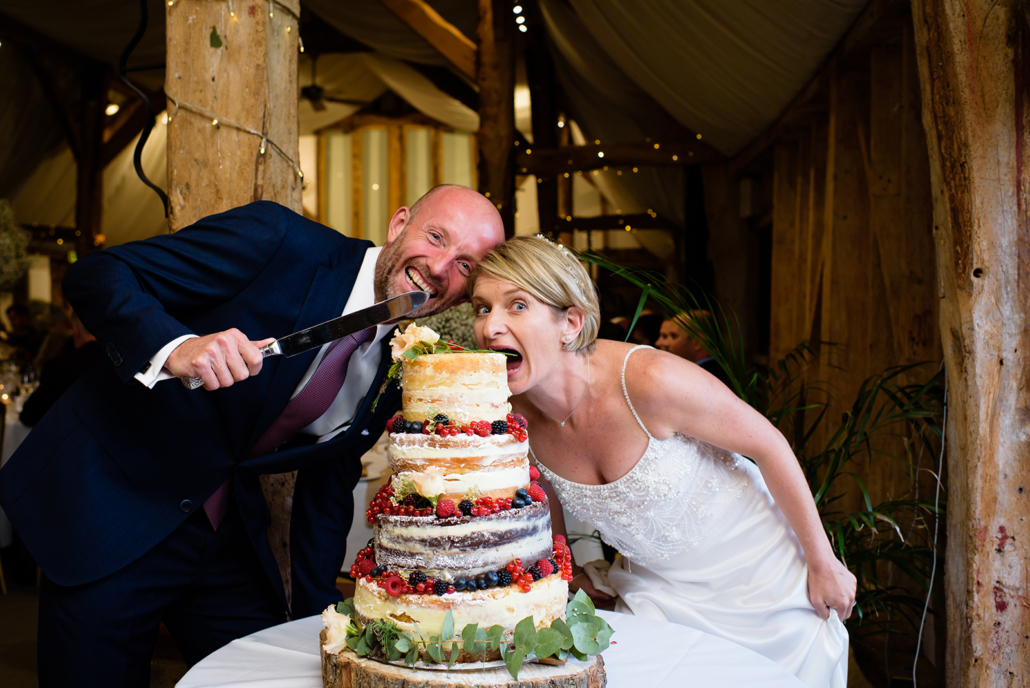 Looking for your perfect wedding photographer? I'd love to hear from you!